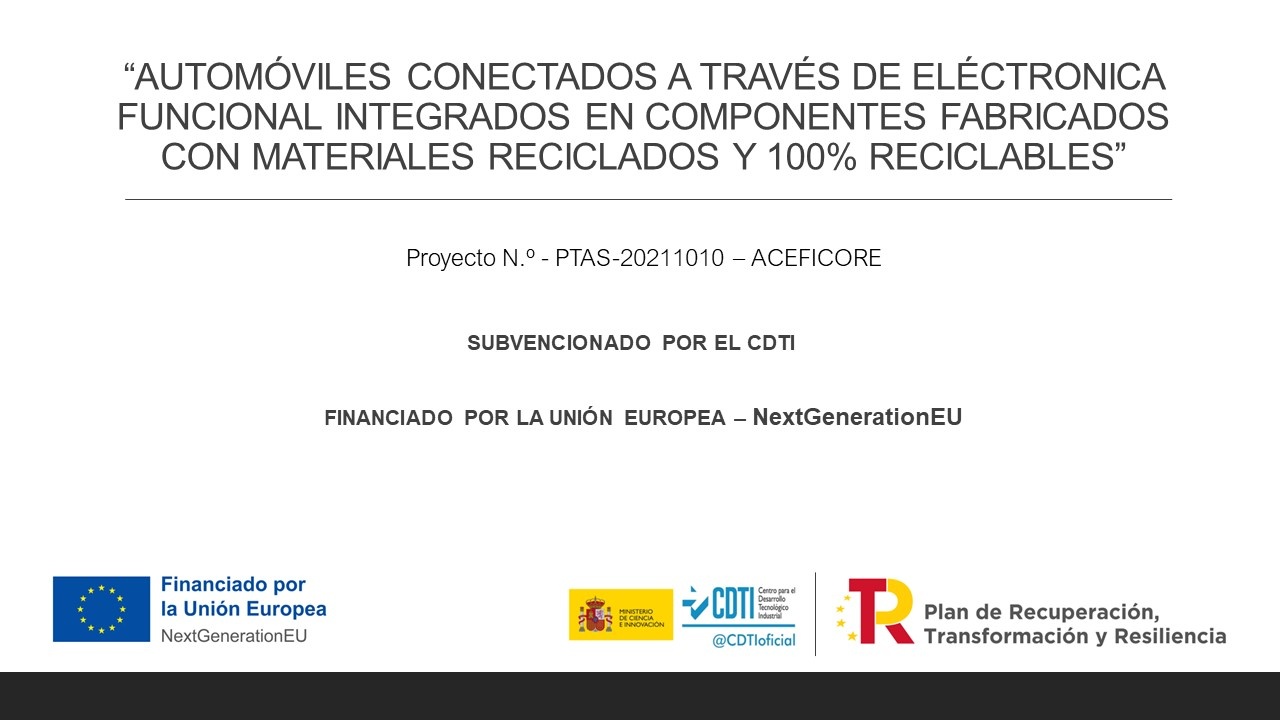 Electrolomas is part of the ACEFICORE project.
Electrolomas participates in the project AUTOMÓVILES CONECTADOS A TRAVÉS DE ELECTRÓNICA FUNCIONAL, INTEGRADOS EN COMPONENTES FABRICADOS CON MATERIALES RECICLADOS Y 100% RECICLABLES, ACEFICORE ACEFICORE (Project No. EXP 00145432 / PTAS-20211010).

This project is financed by the European Union NextGenerationEU Funds, subsidised by the CDTI and supported by the Ministry of Science and Innovation.