We enjoy doing our work and we want the client to be fully satisfied. For this reason, we are certified to comply with regulations, and so that excellence is the goal in each case.

We validate and verify each equipment we produce


We can offer X-ray control tests and other tests that are required by the client


Likewise, we can take care of the CE certification of your product
Certifications
In 2006 we bought a wave soldering machine, in order to comply with the RoHS regulations (restriction on the use of hazardous substances in electrical and electronic equipment).
Since 2013 we have been certified with ISO 9001 and 13485 (medical devices).
Through our ERP system, we offer control of the traceability of the products we manufacture.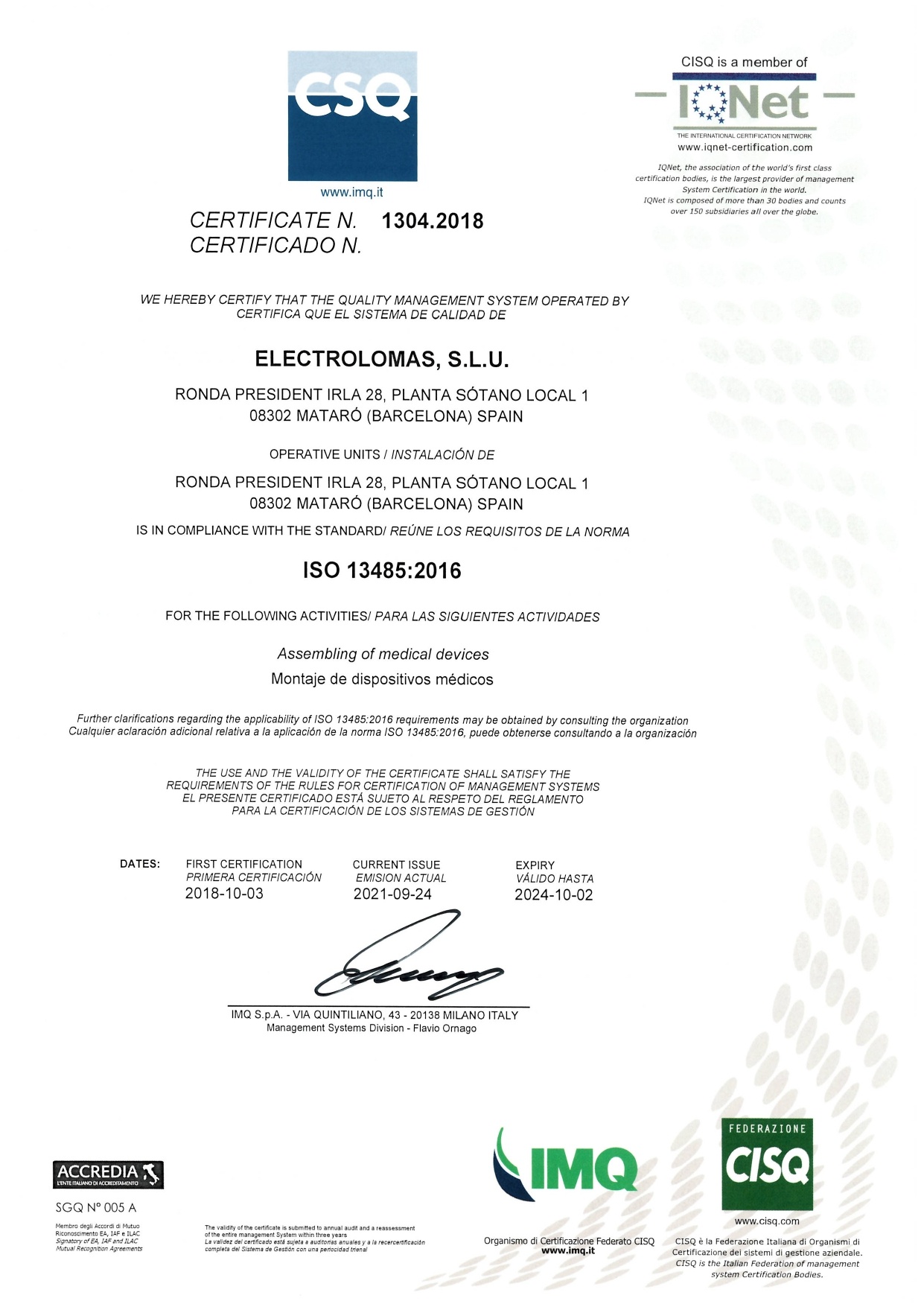 CEDEC Standard for Business Quality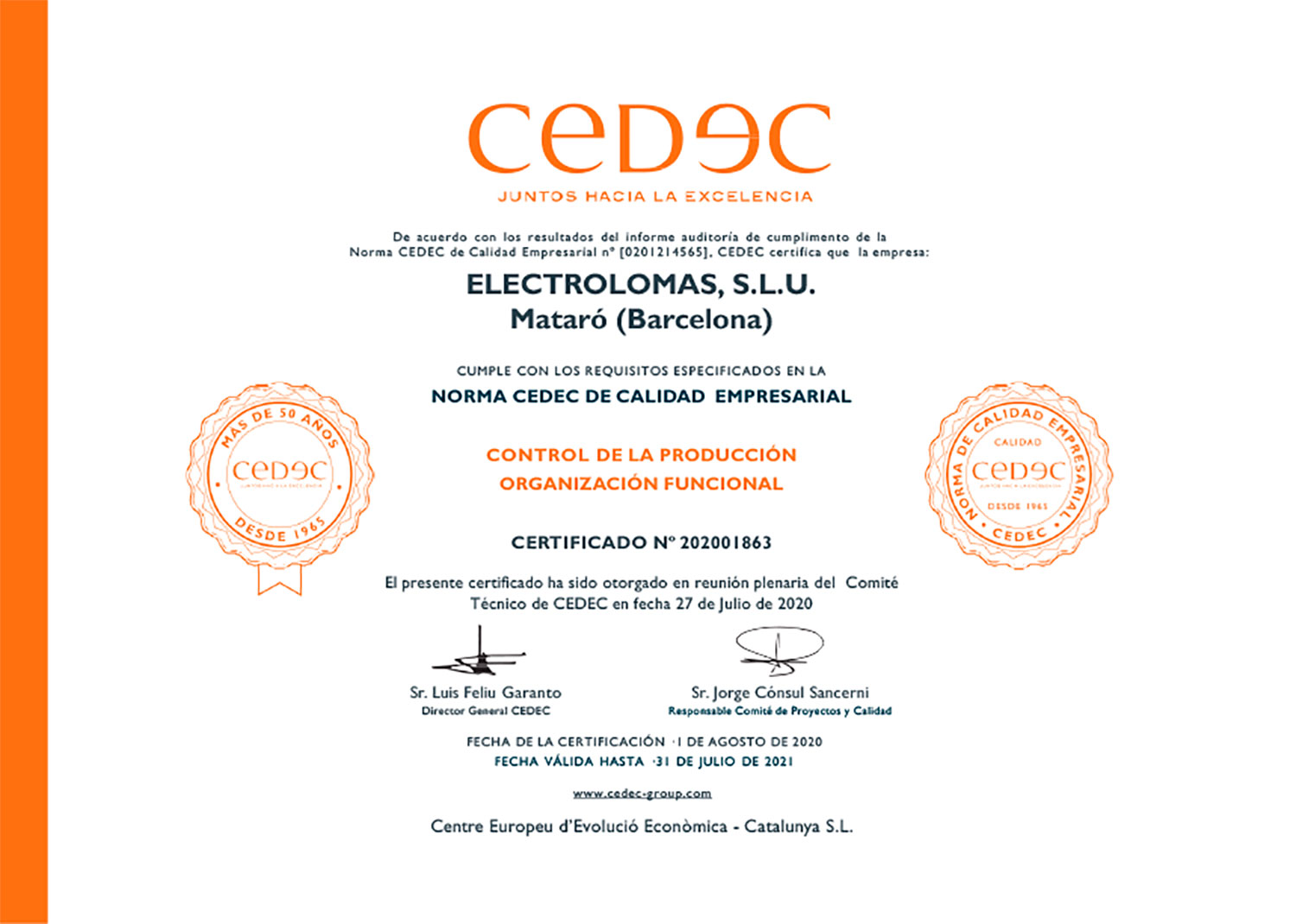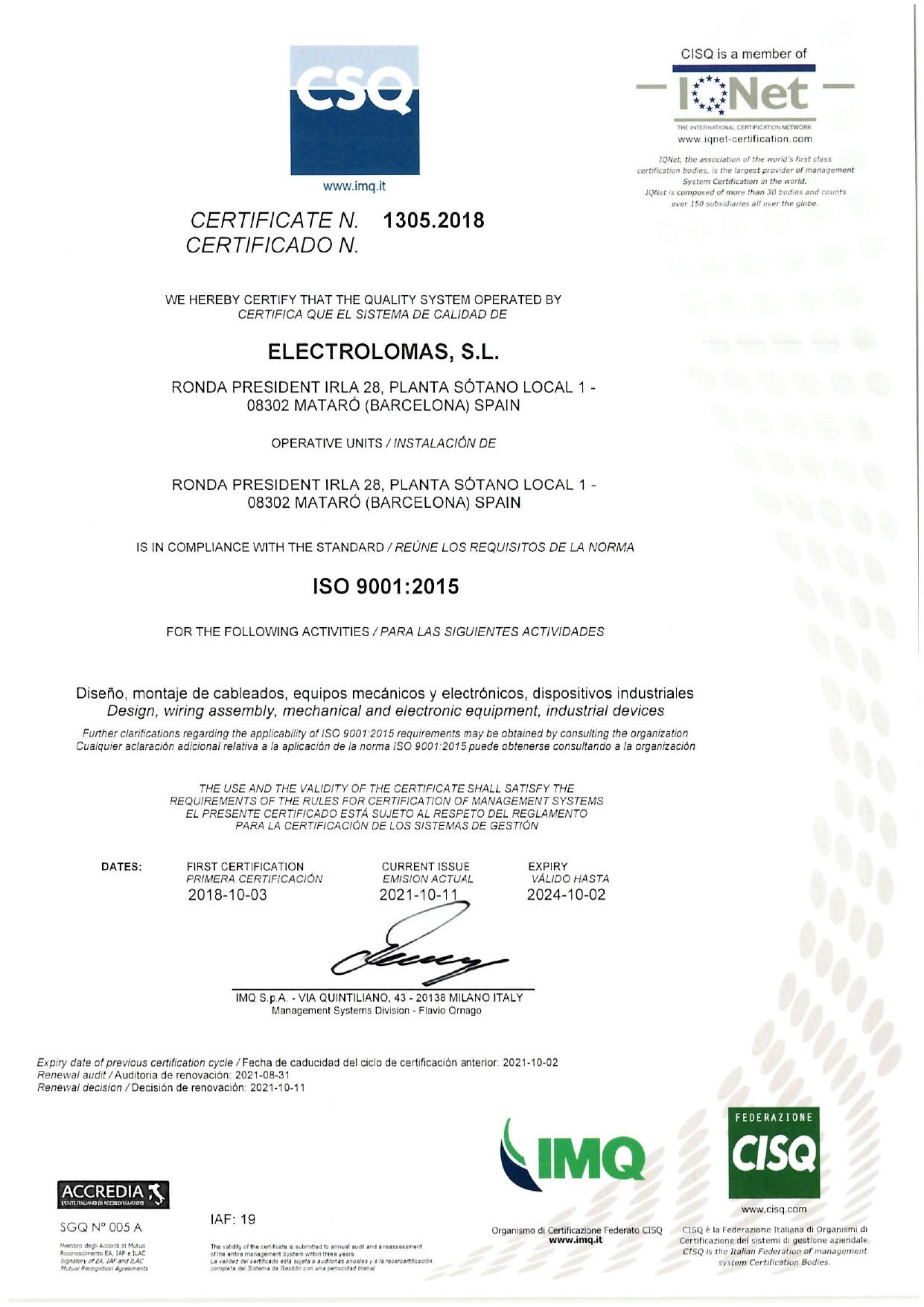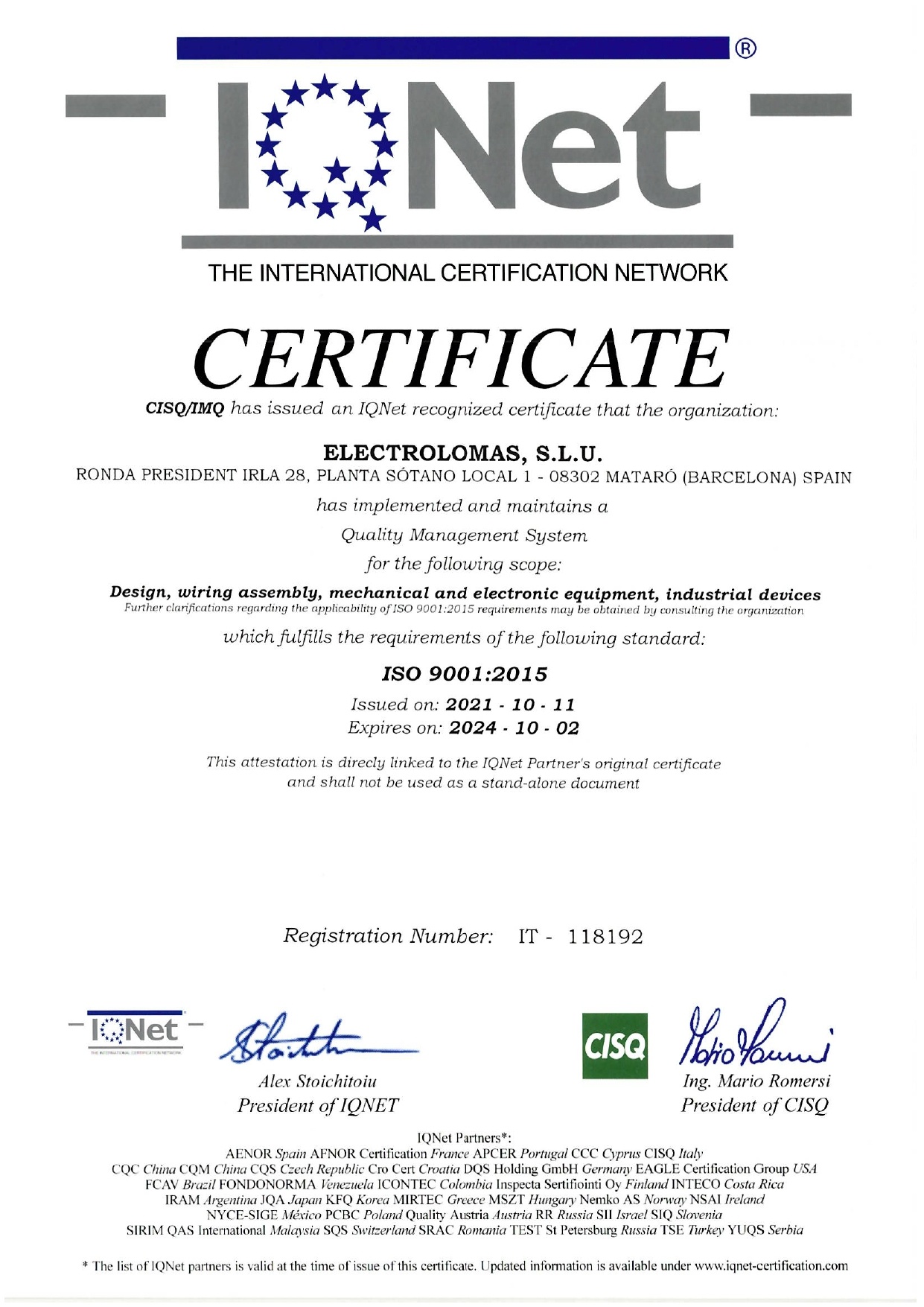 Quality Policy: Electrolomas