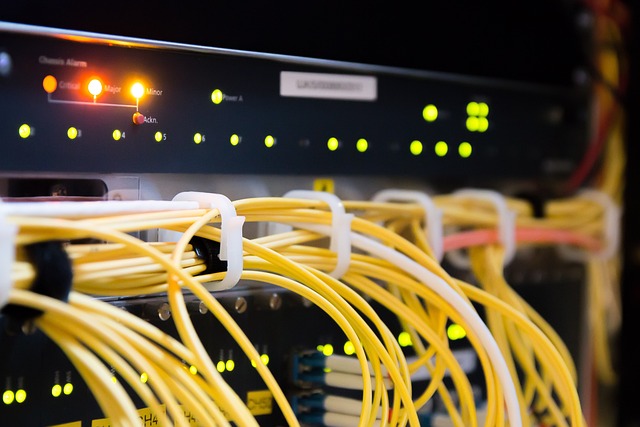 Types of industrial wiring
In the industrial world, having custom industrial cabling plays a vital role in the safe and efficient transmission of data and power. This article will detail the characteristics of some of the most commonly used industrial cable types and discuss how each type fits various industrial needs.
Types of industrial cables
Industrial cabling plays a critical role in the interconnection of equipment and systems. It must be emphasized that each cable fulfills a crucial function in the manufacturing environment and contributes to the success of industrial facilities.
Ethernet cabling for industry
This cable has revolutionized the way in which companies manage their networks in the manufacturing environment. It is robust and resistant and designed to withstand harsh conditions such as high temperatures, vibrations and exposure to chemicals.
The high-speed data transmission it provides is essential for monitoring machinery. In this way, those responsible for production and process control receive updated information in real time, allowing them to make faster and more fundamental decisions.
Fiber optic cabling
In industrial environments where distance and immunity to electromagnetic interference are crucial, this cabling is the most reliable option. It uses pulses of light to transmit data, ensuring high speed and long-distance transmission capability without signal degradation. Additionally, it is immune to electromagnetic interference and is less prone to damage from moisture or corrosion.
Coaxial cabling for video surveillance
This type of cable allows the transmission of high definition signals and is ideal for applications that require constant monitoring. Its outstanding ability to maintain stable image quality over long distances makes coaxial cabling a preferred choice for protecting assets and the integrity of construction processes.
Lighting Wiring
It is essential to maintain a safe and efficient work environment. It is used to supply power to industrial luminaires, allowing adequate lighting throughout the production plant. It is characterized by being resistant and durable, capable of withstanding high temperatures and hostile environments.
Wiring for industrial alarms
Protection against fire and other emergencies is essential in any industrial facility to save lives and prevent serious damage to the facility. Thus, this type of wiring is used in the connection of smoke and heat detection systems and audible alarms.
Wiring for industrial robotics
In today's industrial environment, robotics plays an important role in process automation. This type provides the necessary connection for control and communication between robots and control systems.
In conclusion, it can be stated that choosing the right types of industrial cables is a crucial part in the gear of modern production to ensure efficient and secure transmission of data and power. To obtain maximum performance, it is necessary to bet on a company specialized in the sector, such as Electro Lomas. To follow the evolution of this company, it is advisable to follow their social networks or contact them to solve doubts and obtain complete advice.