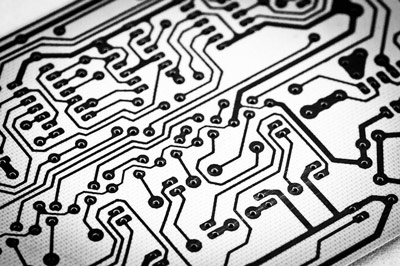 Plastic injection and electronic circuits
Plastic injection and electronic circuits are two concepts that, in the field of technology, are fully interconnected. In fact, this complementarity has given rise to a neologism that synthesizes the benefits of these two technological contributions: plastronics.
What is plastic injection?
Before going on to analyze the relevance of plastronics, it is worth analyzing the keys to the first of its components. Below is a review of its basic characteristics.
What is plastic injection?
Plastic injection is an industrial process that consists of shaping all types of parts made of this material. It begins with the fusion of its granules: thermoplastics or thermostable polymers. When they have reached the necessary degree of fusion, they are injected under pressure into the cavity of a mold. This mold will be filled and, once the granules have solidified, the programmed product will be generated.
Injection molding and the different thermoforming processes have been used to produce plastic objects, components and parts with great quantitative and qualitative success. In terms of quantity, it is a system that enables standardized, mechanized and mass production. In terms of quality, the use of IMD technology and its combination of 3D forming and molding with graphic printing applications facilitates precision that provides product perfection.
Sectors such as decoration, automotive or household appliances have already benefited from the properties of this manufacturing system. Consequently, its use in the generation of more functional electronic circuits represents a logical stage in the evolution of plastic injection.
Plastic injection and its relationship with electronic circuits
The potential of this association has to do with the optimization of the production processes it favors. The In Mold Electronics (IMD) method implies that electronic circuits are printed on a film that will be introduced into injection molding or thermoforming mechanisms. In this way, manufacturing is simplified, since the electronic circuit will adapt, in a single phase, to the geometry of the part. Therefore, no assembly is required.
This hybrid electronics does not impair the functions of the resulting product, which contains electronic elements characterized by their rigidity and others, those related to polymers, that are more flexible. Among the advantages of this manufacturing method, the added value of the product, the ability to manufacture it on a large scale and its lightness stand out.
The automation of the couplings provided by this system benefits companies in various sectors. Furthermore, the sophistication of the technologies used makes it easy to integrate, with great versatility, 3D contoured parts and electronic circuits with complex geometries. Finally, the protection provided by encapsulating these circuits leads to an increase in the durability and functionality of the products.
In short, plastic injection and electronic circuits have a significant present and a promising future. Packaging, medicine, construction and aeronautics are other sectors that will also continue to take advantage of this virtuous partnership. Learn about our services and contact us!