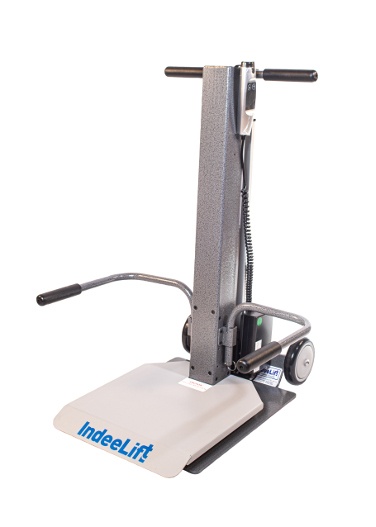 During 2019, we began to collaborate with the North American company IndeeLift to industrialize its human floor lift for people with reduced mobility.
So far, they had successfully manufactured and marketed in the United States, Canada, and Australia. For their expansion plan in Europe and Asia, they looked for a partner with the capacity to adapt the equipment to the specifications and demands of these markets.
Thus, with our collaboration, a prototype has been made in which we have contributed our experience in the supply of components and commissioning in the development of personal lifts.
Currently, we are in the manufacturing phase of the first pre-series, with the aim of starting mass production from the beginning of 2021 for the European and Asian markets.