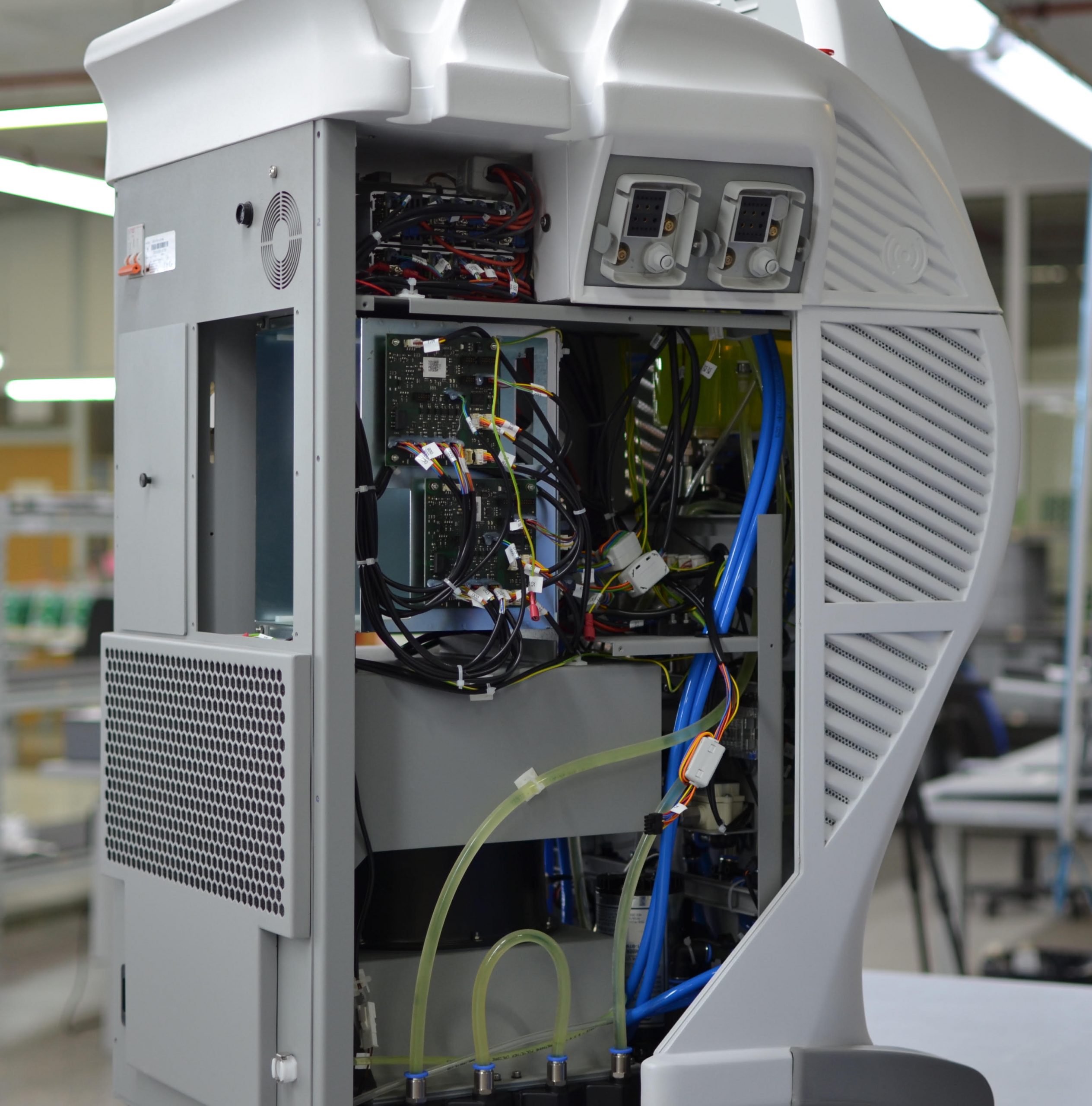 Medical aesthetic machinery: laser, cavitation, cryotherapy…
Since 2009 we are partners of one of the pioneering companies in the development of aesthetic medical machinery. We have collaborated in the prototyping of laser, cavitation, radiofrequency and cryotherapy machines. We have taken care of the industrialization of the product, our technical office being part of our client's team. We looked for the components that best conform to the technological needs of the machinery, establishing the entire supply chain for the customer. Once the prototypes have been validated and the client has approved the components and suppliers, we move on to the manufacturing phase. After this, the verification and validation of the equipment is carried out, according to the specifications given by the client, carrying out the traceability control of the critical components of each machine.
In addition, from the beginning we have provided after-sales service, taking care of the repair and / or change of parts that the machines required. And organizing all the logistics (packaging and shipping) to the end customer.
Since the beginning of the collaboration, we have offered ideas for continuous improvement in the manufacturing processes and component selection that have been taken into account and have helped to achieve the optimization of productivity.