Printed circuits
Printed electronics is a technology that allows printing directly on different substrates (thin plastic, paper, metal or textiles) electronic components, conductive tracks and circuits. In this way:

The substrate maintains its original properties


Substrate remains as flexible as before printing
The manufacturing process of our flexible circuits is:

We select the right substrate


A tinting process is applied


We print the circuit


We proceed to curing


Finally, we weld the element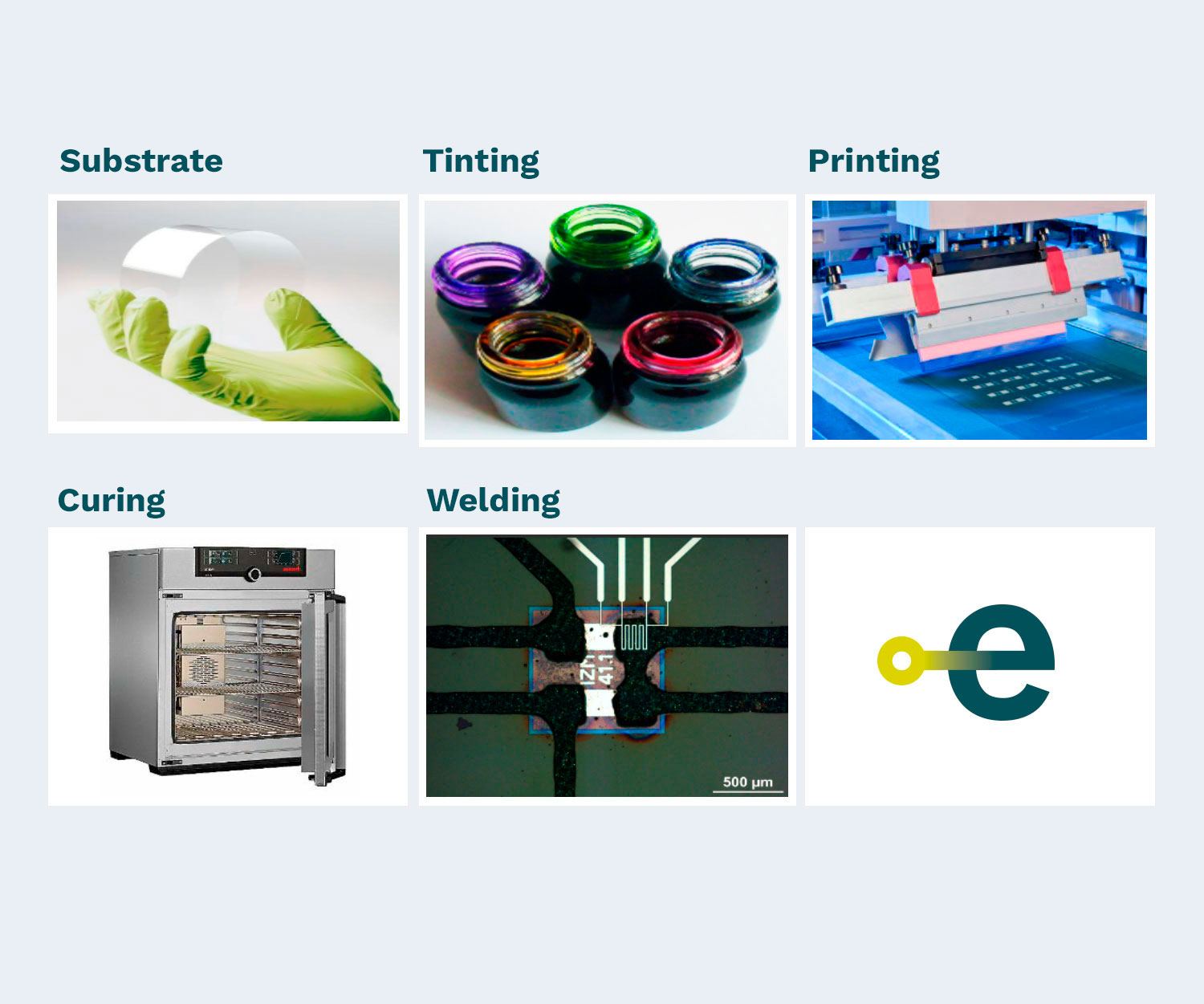 We have developed together with

Eurecat 

 the soldering of components in flexible circuits
Flexible circuits
Flexible circuits represent a paradigm shift: from a rigid circuit to a malleable one. A thin, easy-to-integrate type of circuit that can cover large areas and be mass-produced.
It has the built-in functionality of combining different devices on a single production substrate. And it offers new market opportunities thanks to its greater freedom of shape and size.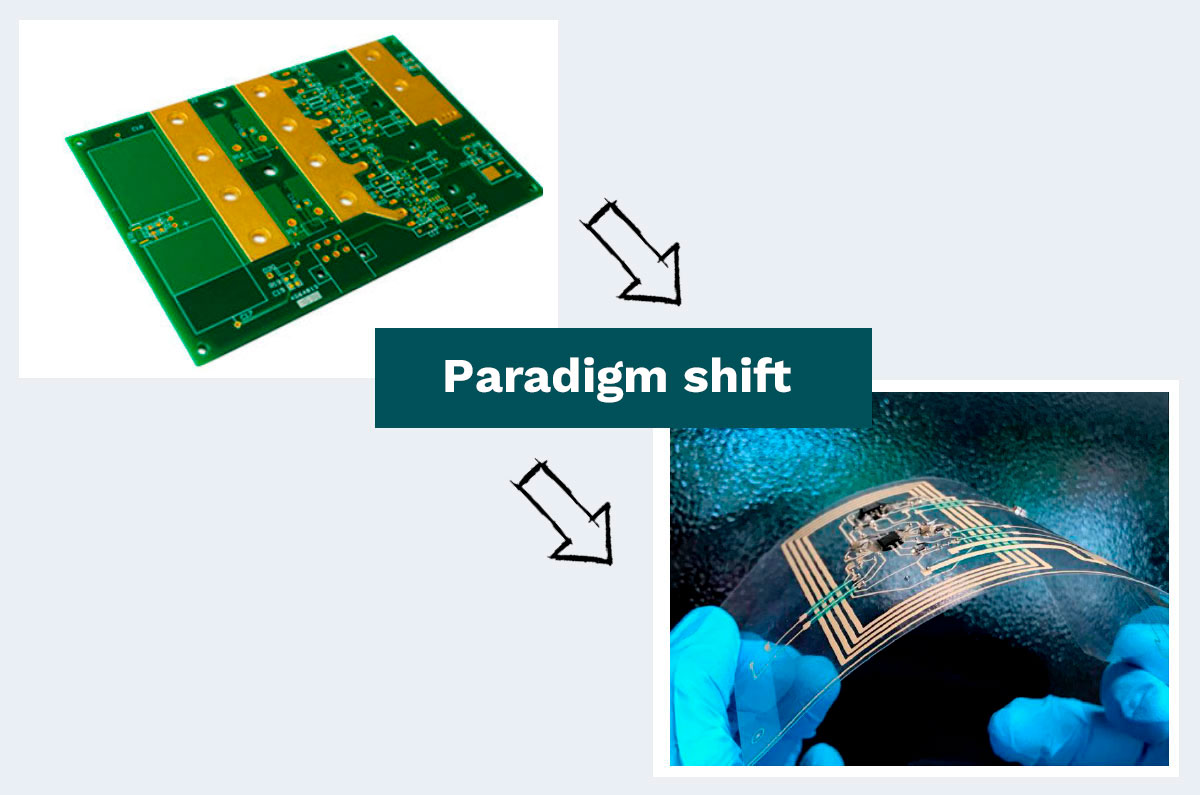 Applications
Flexible circuits have a multitude of applications in today's markets:
Printed electronics in important industrial sectors

Monitoring for preventive care


Wellness and health purposes


Biosensors


OLED for light therapy


Smart ampoules


Displays as decorative applications


OLED luminaires


Detection and signaling for household appliances


Tactile and functional surfaces


Low cost and consumption displays for price tags


Smart tickets and labels


Smart packaging combining sensor systems


Energy collection and storage


Printed and hybrid NFC and RFID tags
Gadgets

NFC, RFID antennas


Geolocation, GPS (hybrid electronics)


Motion monitoring


Printed light


ECG, respiration, temperature monitoring